Activity Report for March 2019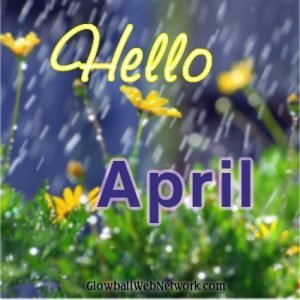 The activity report for March 2019 shows an improvement over last month. Yet the results are still far from what was expected. Delays continue to plague me. Setting up a complex sales funnel is taking up more time than was allotted. And affiliate sales remain a roller coaster ride.
Income
Majority of income for March came from Amazon associate sales. Even though better than the last several months, still not up to par.
Also started to promote my sales funnel on iMarketer.us late March.  Made my first sale from the thank you page. Hopefully, this is the beginning of bigger and better income.
Total income for March was a slightly improvement over February. It was a humble $16.59
Expenses
March expenses are the highest amount so far this year. I had a domain name to renew along with my laptop's security software. This accounted for 36% of the month's expenses and were necessary.
I started paid advertising of the new sales funnel (mentioned above) to test out it's operation and effectiveness. Because it was late in the month, results are not complete. However, the expense of the ads are known and they accounted for 64% of the month's expense. And they were voluntary.
So the expenses for March totaled $186.64
Bottom Line
Even though I had improved sales and more income, I also had more expenses. Much more! So I ended up with a loss for the month of around $170. And if I do not make enough sales in April, then my online business might be coming to an abrupt end!
Stats
Web Traffic:
Web traffic continued to improved by 27% compared to last month. And last month's traffic improved over the month before it. So at least it is on an upward trend.
I continue not to track web traffic to 4 of my newer websites because they are still not fully functional. However, they are in the projects Que and should start generating traffic once completed.
Article Posts & Reviews:
Another month of skipping over article posts and reviews. I continue to work on revamping my websites, one at a time. This is an ongoing process that will continue into mid to late October before it's finished.
Due to this, I only managed to post an article for the month. I am in the process of a number of other articles and reviews, just didn't finish them. Because of having only one article posted, that's down by 75% from last month.
The good news is that it cannot get much worse than that!
Email marketing and mail lists:
As mentioned above, I did get my email marketing efforts under way for iMarketer.us. The late month paid ads did generate 90 new subscribers (combined from 2 separate lists). And since I have another ad underway, that number should increase next month.
The disappointing news is that the new subscribers seem to be non-responsive already, which is not good. I have my suspicion that the quality of subscribers from those ads might not be very good. Stay tuned for next month's update.
Activity Report Results
Welcome to the newly revamped activities report. Most of the changes are in the Income section. I no longer see the value of reporting each site's income since not all are fully operational.  So here are the results as shown on my online business activity report for March 2019 below:
Income:
 
websites
earned
price
% of sale
 
Affiliate Sales

$14.01

$251.53

5.57%

 
Inhouse Sales

$2.58

$2.97

86.9%

 
Misc

$0.00

$0.00

 
Sub-total:

$16.59

$254.50

6.52%

Expenses:
 
items
amount
notes
 
 
purchases

$120.25

Advertising
 
services

$66.39

Domain renewal/software
 
misc.

$0.00

 
Sub-total:

$186.64

 
 
 
 
 
 
 
TOTAL:
 

$170.05

LOSS

 
Stats:
Blog posts & Reviews 
1

75% decrease

Page Views (avg per site)
194.3

26.74% increase

 
EMAIL LISTS:
opt-ins
active

 
 
TSA

0

366
Cold
 
iMW

90

154
Mixed
 
BlueMoon

0

721
Cold
 
 
 
 
 
End of activity report for March 2019.